M&M Dance Academy
M&M Dance Academy is committed to offering dancers of all ages a well rounded, technique-based education. We focus, not only on proper technique, but also performance quality at a professional and competitive level. We strive to give every student a complete and accurate dance education whether they dance recreationally or competitively. Our number one goal is to pass along passion for dance in a FUN and educational experience.


Miss Megan (Director)
Miss Megan is a native of St. Louis, MO. She graduated with a Bachelor of Fine Arts in Dance and a Bachelor of Science in Mass Communications from Stephens College in Columbia, MO. There she studied with accomplished teachers and choreographers ranging from The Joffrey Ballet, National Ballet of China, and the Martha Graham Co. to Broadway and beyond.

Upon graduation, Megan moved to New York City where she spent 3 years studying at Broadway Dance Center, Peridance, and Steps On Broadway with renowned dancers and choreographers. She also traveled the country working with StarQuest Dance Competition. During her years working for StarQuest, she performed a multitude of duties and tasks. The experience taught her the inner workings of the competitions including everything from how they are run, what the judges are looking for, and how to succeed.


Miss Megan
spent a year in Milwaukee, WI teaching and choreographing for Studio One Dance Company as well as working with the competition lines. She is excited to offer Ballet, Tap, Jazz, Pointe, Lyrical, and Musical Theatre classes at M&M Dance Academy to ages 3 - adult as well as a competitive company! Megan also has an extensive musical theatre background performing at the MUNY and other venues in such shows as Annie, A Chorus Line, Will Rogers Follies, Cabaret, George M!, and Joseph and the Amazing Technicolor Dreamcoat to name a few. Miss Megan can't wait to get into the classroom to start this exciting and fun year of dance! If you have any questions, feel free to email her at megan@mandmdance.com
.
---
Miss Jenny (Ballet & Tap)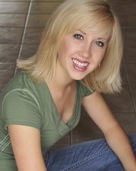 Originally from Kentucky, Jenny has been dancing for over two decades. She grew up at Town and Village School of Dance studying tap, jazz, ballet and pointe. She intensified her ballet training at Kentucky Ballet Theatre under the direction of Norbe Risco and performed in several company shows including
"Cinderella," "The Nutcracker" and "Ballet Under the Stars."

After graduation, Jenny attended Oklahoma City University, and danced with the American Spirit Dance Company directed by Jo Rowan. She was also featured as Laurie in the Dream Ballet sequence during the Oklahoma Centennial Spectacular on PBS. While in Oklahoma, she was fortunate to study with Mary Price-Boday, Robert Reed, Jay Fagan, Jeremy Kiesman and Tiffany Van der Merwe, to name a few.

Jenny received her Bachelor of Science in Dance Management at OCU and shortly thereafter made the move to St Louis to dance professionally as a company member with Missouri Ballet Theatre. At MBT, Jenny performed in "A Midsummer Night's Dream," "Cinderella," and as "Arabian Coffee" in "The Nutcracker." Jenny is very excited to begin teaching at M&M Dance Academy
this year!
---
Miss Lydia (Ballet & Lyrical)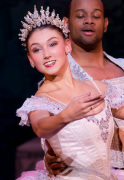 Miss Lydia received her early training at the Lynchburg Fine Arts Center in Lynchburg, Virginia. She is a graduate of Virginia School of the Arts where she also started teaching creative movement and ballet. She received the Dame Margot Fonteyn Award and the Jan Petrus Bosman Award. While with the Richmond Ballet she performed
in The Nutcracker, A Midsummer Nights Dream, Cinderella.

After moving to Missouri in 2009 to further pursue her dancing career with Missouri Ballet Theatre she taught
ballet, pointe, and modern at several schools in the St. Louis area.

---
Miss Jaci (Hip Hop & Contemporary)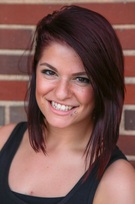 Jacquilynn (Jaci) has been training in ballet, jazz, contemporary and hip hop for 19 years in North Carolina, Florida, Illinois, and Missouri. She has started a competition program in O'fallon, Illinois with the dancers of Taylor's Academy of Dance and has taught there for three years now enjoying every aspect of teaching. Within Jacquilynn's crazy schedule she has also made her career as a hair dresser at Mechè in Rock Hill Missouri.

Professionally, Jacquilynn moved to St. Louis, Missouri three years ago to join the Ashleyliane Dance Company. She has grown not just as a dancer but as an artist and will continue dancing with the company as long as possible. She has gladly accepted a position as the beginner jazz technician for Ashleylaine Dance Company. Jacquilynn is very excited about continuing her passion for teaching at M&M Dance Academy!




---
Mr. Fred (BreakDance)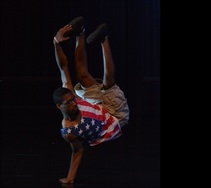 Fred ("Shoulders") is a co-founder of the Unofficials Crew that has been seen battling across the nation. He has also won Bboy (breakdancer) of the year 2015 and S.L.U.M. Fest (St. Louis Underground Music Festival) 1v1 BreakDance Battle 2013.

Fred has been teaching at M&M Dance Academy for a few years now. BreakDance started out as just a summer class, but its popularity has made it a year round class. Fred teaches many technical steps including top rock, 6 step, windmills, and many more. Fred enjoys freestyle and in class battles!


---