About M&M Dance Academy
M
&M Dance Academy is a family-friendly, values-driven dance studio that encourages growth, passion, and creativity in all its students. Check out our vision, mission, and values, as well as our teacher bios, to learn more about how we make dance an educational and fun experience!
Vision
Our goal is to cultivate a passion for dance in students of every age, background, and skill level. Ultimately, we aim to exemplify and instill the belief that dance is about having fun and discovering a dance home.
Mission
M&M Dance Academy is committed to offering dancers of all ages a well-rounded, technique-based education focused not only on proper technique but also on performance quality. We strive to maintain a welcoming family environment and provide every student a complete, accurate, and cutting-edge dance education, whether they dance recreationally or competitively.
Values
Pursuit of creative passion
Dedication to continuous improvement
Attention to quality and professionalism
Commitment to community engagement
Selection of age-appropriate music and costumes
Miss Megan - Director
Miss Megan is a proud native of St. Louis, MO. She graduated with a Bachelor of Fine Arts in dance and a Bachelor of Science in mass communications from Stephens College in Columbia, MO. While there, she studied with accomplished teachers and choreographers, including those from The Joffrey Ballet, National Ballet of China, the Martha Graham Co., Broadway, and beyond.

After graduation, Megan moved to New York City where she spent three years studying with renowned dancers and choreographers at Broadway Dance Center, Peridance, and Steps On Broadway. She also traveled the country and performed various tasks while working with StarQuest Dance Competition. This experience taught her the inner workings of the competitions, from how they are run to what the judges are looking for to how to succeed. In addition,
Miss Megan spent a year in Milwaukee, WI teaching and choreographing for Studio One Dance Company, as well as working with their competition lines.

Megan also has an extensive musical theatre background performing at the MUNY and other venues in shows such as Annie, A Chorus Line, Will Rogers Follies, Cabaret, George M!, and Joseph and the Amazing Technicolor Dreamcoat, among others.
Today, Megan is excited to offer ballet, tap, jazz, pointe, lyrical, and musical theatre classes at M&M Dance Academy for ages three to adult. She is also proud to manage a competitive company that continues to grow in technical prowess and passion each year.
Miss Megan can't wait to get into the classroom to start this exciting and fun year of dance! If you have any questions, feel free to email her at megan@mandmdance.com.
---
Miss Jenny - Ballet, Jazz, & Tap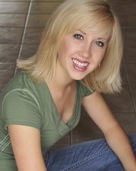 Originally from Kentucky, Jenny has been dancing for over two decades. She grew up dancing at Town and Village School of Dance, studying tap, jazz, ballet, and pointe. Later, she intensified her ballet training at Kentucky Ballet Theatre, directed by Norbe Risco, and performed in several company shows, including Cinderella, The Nutcracker, and Ballet Under the Stars.

After graduation, Jenny attended Oklahoma City University and danced with the American Spirit Dance Company, directed by Jo Rowan. She was also featured as Laurie in the Dream Ballet sequence during the Oklahoma Centennial Spectacular on PBS. While in Oklahoma, she was fortunate to study with Mary Price-Boday, Robert Reed, Jay Fagan, Jeremy Kiesman, and Tiffany Van der Merwe, to name a few.

Jenny received her Bachelor of Science in Dance Management at OCU and, shortly thereafter, made the move to St Louis to dance professionally as a company member with Missouri Ballet Theatre. At MBT, Jenny performed in A Midsummer Night's Dream and Cinderella and performed as "Arabian Coffee" in The Nutcracker.
---
Miss Lydia - Ballet, Jazz, & Lyrical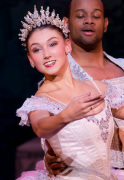 Miss Lydia received her early training at the Lynchburg Fine Arts Center in Lynchburg, Virginia. She is a graduate of Virginia School of the Arts where she also started teaching creative movement and ballet. During her time there, she received the Dame Margot Fonteyn Award and the Jan Petrus Bosman Award. While with the Richmond Ballet, she performed in The Nutcracker, A Midsummer Night's Dream, and Cinderella.

In 2009, Miss Lydia moved to Missouri to further pursue her dancing career with Missouri Ballet Theatre. Since then, she has taught ballet, pointe, and modern classes at several schools in the St. Louis area.
---
Miss Lauren - Acro, Jazz, & Lyrical

Miss Lauren is a native of Buffalo, NY where she began her dance training at Spezio's
Dance Dynamics under the direction of Michelle Spezio-Ferm. She earned a Bachelor of Fine Arts degree in dance from Lindenwood University in St. Charles, MO. While at Lindenwood, she performed and choreographed for various student dance concerts. Additionally, she worked with many guest artists and choreographers, including Kile Hotchkiss of Keigwin + Company, Christina Robson of The Sean Curran Company and Monica Bill Barnes and Company, Michael Mizerany, Alicia Guy, Ali Duffy, and many more. Lauren was chosen by one of her dance professors to perform as a guest artist with St. Louis company Leverage Dance Theater in their 2014 spring performance, "Am I the Only One?" After graduation, she continued performing as an apprentice with LVDT until the end of 2016, when she began dancing with CommonThread Contemporary Ballet as a company dancer.
---
Miss Sharon - Ballet & Tap

Miss Sharon grew up dancing at her mother's studio, North's Dance Studio, in Hazelwood, MO. She put on her first pair of tap shoes at 18 months old and has never stopped. She was a dance major at Webster University and has been sharing her love of dance for over three decades. She is always ready to tell stories of her past students' great accomplishments but is especially proud of her many students who went on to careers in the performing arts and/or teaching. She is also proud to say that she has many second generation students and feels blessed to carry on the passion, techniques, and skills of dance that her mother shared with so many over the years.

Sharon loves teaching all forms of dance, but her favorite is tap--specifically, rhythm tap. She studied for many years with Mr. Robert Reed, founder of Tap Heritage in St Louis. He and her mother were great mentors and role models. Like her mentors demonstrated to her, Miss Sharon's students will always have a loving home at dance and will always have a special place in her heart.
---
Miss Hanna - Hip Hop & Ballet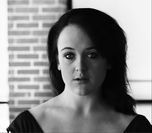 Miss Hanna started her dance training at Midland Festival Ballet in Midland, Texas at the age of three. She joined the civic company and performed in many ballets, such as The Nutcracker, Alice in Wonderland, Graduation Ball, and A Midsummer Night's Dream. She has also danced in many well-known summer intensives, such Milwaukee Ballet, Orlando Ballet, Alonzo King LINES Ballet, Burklyn Ballet Theatre, Glenda Brown Choreography Project, and Oklahoma City Ballet--all on scholarship.

After high school, Miss Hanna attended the Alonzo King LINES training program. Now, she is a company member with CommonThread Contemporary Ballet in St. Louis, directed by Jennifer Medina. Hanna has also worked with many well-known choreographers, such as Thom Clower, Maurya Kerr, LeeWei Chao, VimVigor, Sidra Bell, Kyle Abraham Company, Katia Garza, and many others. She also currently teaches ballroom and tango and enjoys aerial silks for fun.
---
Mr. Fred - BreakDance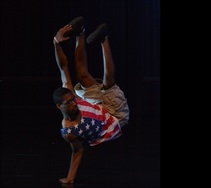 Fred ("Shoulders") is a co-founder of the Unofficials Crew, which has been seen battling across the nation. He has also won Bboy (breakdancer) of the Year 2015 and S.L.U.M. Fest (St. Louis Underground Music Festival) 1v1 BreakDance Battle 2013.

Fred has been teaching at M&M Dance Academy for a few years now. His BreakDance class started out as just a summer class, but its popularity has made it a year-round offering! Fred teaches many technical steps, including top rock, 6 step, windmills, and many more. He especially enjoys freestyle and in-class battles!


---